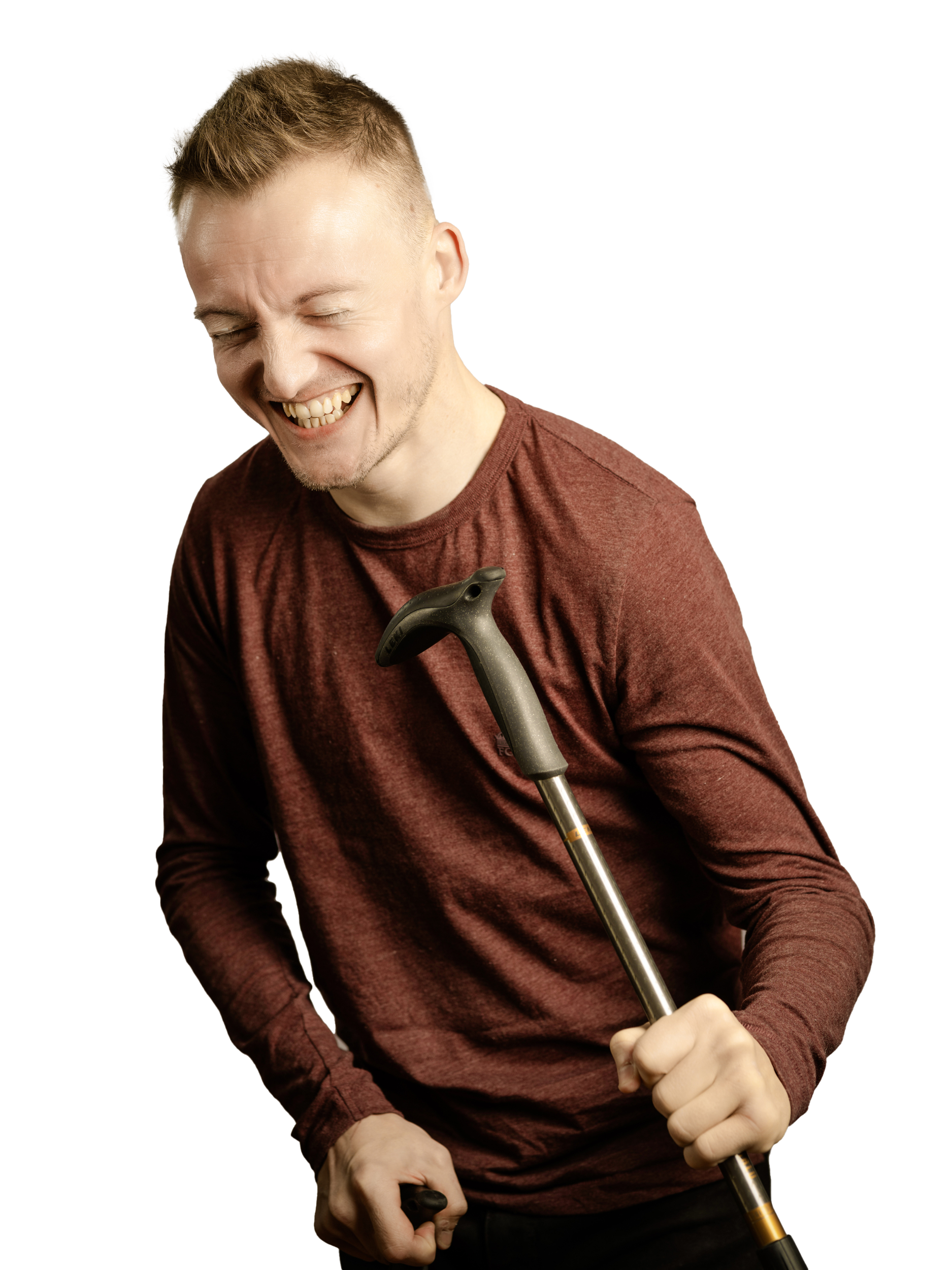 Ricky Balshaw
A quick-witted, slow walking, fast rising star, Ricky Balshaw is without question, the funniest Paralympic Dressage medallist in the UK, perhaps the world.
Stepping over his cerebral palsy like it's the mildest of inconveniences, Ricky pulls his audience into a joyfully dark world of self-depreciating hilarity. No sympathy vote is needed (or accepted) as Ricky dominates comedy stages up and down the UK.
A brilliant joke-smith and storyteller, this young man has comedy greatness in his bones.

Ricky is rising the comedy ranks at a rate of knots and his development over the last 2 years has been impressive. There are big things in his future if he continues in the same vein.
Jim Howarth of Comedy Hotspot
One of the most exciting up and coming comedians of the moment
Just The Tonic
If you see his name on any comedy posters, get tickets, you can thank me after!

Trish Caller, Genius Events
It took Ricky longer to get on stage than it did to have the whole audience in the palm of his hand. We can't wait to work with him again.

Big Deal Comedy